Thank you for visiting the Simone Morris Enterprises LLC Online Academy.
Our online courses are designed to elevate your leadership capabilities.
Whether it's around creating a diverse, inclusive, and equitable workplace or accelerating your career growth, we have solutions to support you.
Meet Simone E. Morris, Inclusive Leadership Expert and Career Coach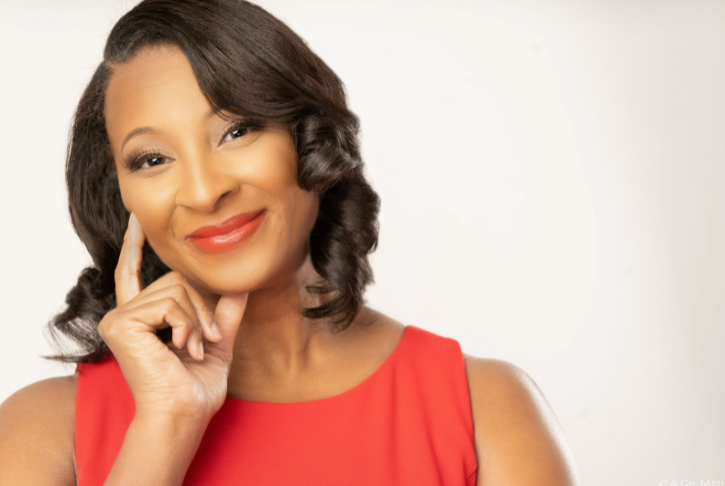 Simone E. Morris is CEO of Simone Morris Enterprises LLC, a certified minority and women-owned business that provides transformative, inclusive leadership solutions. She is an award-winning diversity and inclusion leader recognized by Diversity Best Practices, Diversity MBA, Diversity MBE Magazine, and Diageo. Her additional accolades include being the 2021 honoree for Eleven28 Entertainment's 100 Women of Color, the 2020 Bronze Winner for Female Solo Entrepreneur of the Year by Stevie® Awards, and the 2019 WBEs Who Rock Award.
Ms. Morris spent twenty-three years in Corporate America in the retail, consumer products, financial, pharmaceutical, and information technology industries. Her work in the Diversity and Inclusion field began through the leadership of an employee resource group, followed up with a role in Human Resources, and then time as the Director of Diversity for the Southern Connecticut Society for Human Resources. Today, Ms. Morris is a leadership consultant, career coach, trainer/facilitator, and speaker committed to developing more women leaders and creating authentic, inclusive cultures.
She received her MBA from the University of Connecticut. Additionally, she holds certifications in Coaching, Project Management, Diversity, Equity, and Inclusion Leadership. She is an Adjunct Assistant Professor of Public Service at NYU Wagner and a Diversity and Inclusion course facilitator for eCornell.
Ms. Morris has an inclusive leadership column on Forbes. Her expertise appears in Entrepreneur, Medium, American Management Association Playbook, Profiles in Diversity Journal, Glassdoor, Leadercast, SmartRecruiters, Social Hire, Includr, and Diversity Best Practices. She is also the author of 52 Tips for Owning Your Career: Practical Advice for Career Success, The Power of Owning Your Career: Winning Strategies, Tools, and Tips for Creating Your Desired Career, Achievement Unlocked: Strategies to Set Goals and Manifest Them, and Upward: Leadership Lessons for Women on the Rise. In addition, she is a featured contributor for A Collective Breath, Own the Microphone, and Redesign Your 9 to 5.